Summer Jam Volleyball Tournament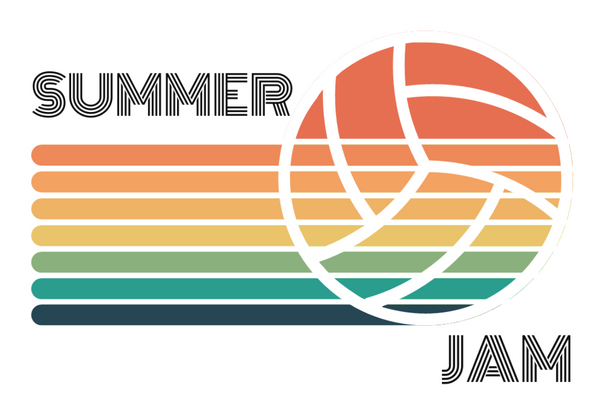 Teams:
● We have room for 20 teams
● Varsity, JV & Freshman Divisions
$2 Gate per person, per day will be collected for spectators 
Date: July 17 – 19
Time:
● Varsity & Freshman Divisions
○ Facilities Open at 7:30am
○ Games start at 8:00am sharp
○ Play lasts until 2:30-3:00pm
● JV Division
○ Arrival at 2:30pm
○ Games start immediately after AM divisions finish. Approximately 3:00pm.
○ Play lasts until 9:00pm
● Coaches Meeting
○ There will be a brief coaches meeting on Day 1 at 7:40am for the AM wave and 2:40pm for the PM wave.
○ We will meet in the lobby near the main entrance.
Cost:
● $55 per player CASH ONLY
● Each coach is responsible for handing in payment for the entire team. Personal checks from individual players will not be accepted.
● Questions about payment check with your coach.
What is Needed:
● $55.00 entry fee per camper (given to your HS coach)
● Signed Release and liability form (given to your HS coach)
What to bring:
● Volleyball athletic attire
Concession Stand will also be available.
Tournament Format:
● Playing schedule will consist of Round Robin & Power Pool.
● Players/coaches must call their own lines, nets, hands, etc. during pool play, please abide by the "honesty rule." Officials will be used during the final day of play.  
● Warm-ups:
○ For everyone's first game of the day we will have a 1-4-4 warm-up time
frame.
○ After everyone's first game it will move to an optional 3 minute warm-up
● Please bring your own volleyballs.


Power Pool Matches
2 Games to 25; NO CAP
Start @ 7-7
Bracket Play: 
Best 2 of 3
First two games to 25 start at 0.
Third game to 15 start at 0.

● Please clean up after yourself/team.