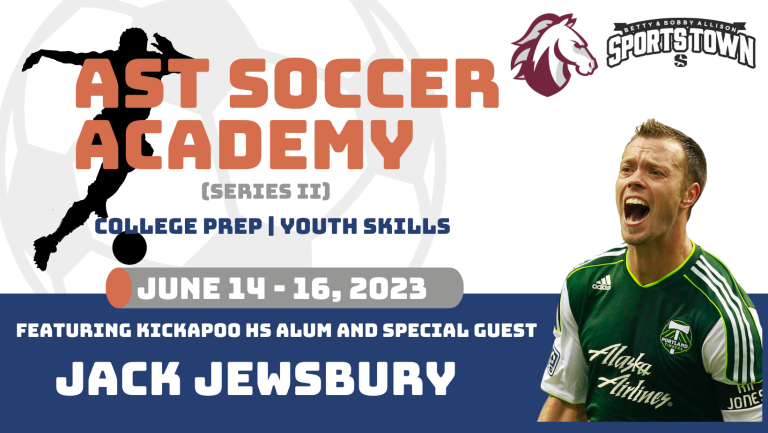 AST Soccer Academy (Series II) - College Prep & Youth Skills
Dates: June 14 – 16, 2023
Time: Youth Skills – 9am – 12:30pm daily | College Prep – 9am – 12:30pm daily
Ages: Youth Skills – 4 – 14 years | College Prep – 9th – 12th grade (younger players with advanced skills are encouraged to play up and register for the College Prep session).
Fees: Youth Skills – $50 | College Prep – $150
Overview: Allison SportsTown has partnered with Evangel University Men's Soccer to bring you the AST Soccer Academy (Series II) – College Prep & Youth Skills. Players registered for the Youth Skills session will have the opportunity to enhance their soccer skills by receiving instruction from area soccer experts. The mixture of skill drills and small-sided games will put players skills to the test as they increase their knowledge and understanding of the game. Players registered for the College Prep Session will not only have a platform to fine tune their skills through drills and small-sided games, but also learn the ins and outs of what it takes to play soccer at the collegiate level. Participants will gain an understanding of what collegiate coaches look for in a player and understand the recruiting process and how to take the first steps to playing at a higher level.   
In addition to the Youth Skills and College Prep sessions, retired professional soccer player and Springfield, Mo., native, Jack Jewsbury will be in attendance for question and answer and to sign autographs for all age groups! You don't want to miss this exciting opportunity to enhance your skills and meet with a Springfield Legend. 
$10 lunch option provided upon check-in.