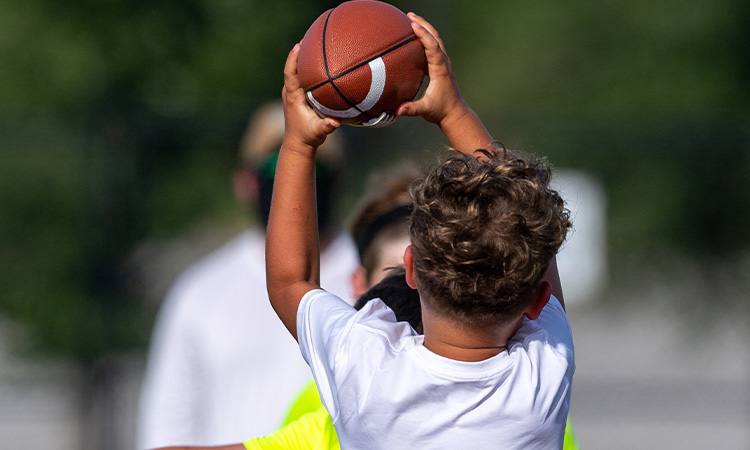 Flag Football

FRIDAY NIGHT LIGHTS… is coming to Allison Sports Town!
NFL Flag football for your player is going to be a great addition to the area. 
Super excited to get the Spring 2022 NFL Flag session underway at Allison SportsTown.
Didn't get registered?  Be on the lookout for the next session for the Fall. 
Fall registration will open late summer
PARENT/COACH MEETING WILL BE HAD AFTER REGISTRATION, MORE INFORMATION TO FOLLOW
Teams will have at least one practice opportunity prior to the season on the week games begin.

 

7-game season guaranteed for all teams

 

Jersey and flags included with registration

 

Spring Session (Friday Night Lights) runs April – May, Fall Session (Saturday Morning)  runs September-October
Playoffs for qualifying teams to be held tournament-style on the last day of play. 
 For more information on rules, please go to: Flag Football Rules – NFL FLAG