3v3 LIVE Soccer Tournament
Date: July 15, 2023
Time: 4PM – 11:30PM
Divisions: U6 – Adult | Boys & Girls
Details: Join us for Allison SportsTown first 3v3 LIVE Soccer Tournament!
3v3 soccer is one of the best training tools available for players to improve their skills and love of the game. Played on a smaller field with no keepers, 3v3 soccer is high scoring, fast moving, and each player touches the ball constantly. In a one-day tournament most players will have more touches on the ball and in-game decisions than in an entire season of full-sided play! This helps players make quicker choices and promotes an understanding of how to play within the 3-player game. This directly helps each player move to the full-sided 11v11 game with confidence and an understanding of how to play in combination with the 2 players closest to them on the field.
Anybody can play or coach a team, so grab a few friends and come out for a day of fast paced soccer fun!
Questions? Email tymber@sgfsports.com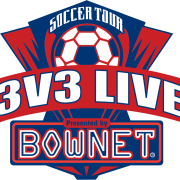 Date: July 29, 2023
Time: All Day
Divisions: U7 – Adult | Boys & Girls
Max Roster: 10
Team Fee: $300-400
Details:
REGISTER NOW!!! (ANYONE CAN CREATE A COACHES ACCOUNT AND REGISTER A TEAM) Click the age group below to register your team. You will select the age group based on birth year of your oldest player. Groups will be combined +/- 1 year and similar ability level.
Format 4+GK
All player wavers must be completed online. Must click bottom option for free player waiver.
Register now and add your players later. Haven't finalized your roster yet? That's OK, with 5v5 you can register your team and add players up until check-in. 
5v5 Open to all teams U7 to Adults
The top 3 teams  earn medals
5v5 Cost: $300 early, $350 regular and $400 late
4-game guarantee
Early deadline: Save $50 if you register 10 days prior
Check-in: At the fields, 30 minutes before your first game. 
This is a non-sanctioned event so it's open to all teams from all States. 
5v5 National Championship: Join us in Central Florida, top teams will qualify for the 2023 5v5 Nationals. Click here for more details! 
Players will need proof of age in the form of player cards, birth certificates, team rosters, passports, or school IDs. 

Questions? Email tymber@sgfsports.com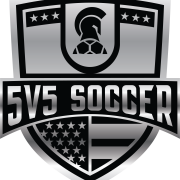 417 Glory Days Invitational - Sponsored by Points & Pints
Date: August 19, 2023
Time: 6pm – 11pm
Divisions: Not-So-Good | Good | Really Good
Max Roster: 20
Team Fee: $350
Registration Deadline: August 9, 2023
Details: Join us for the first annual 417 Glory Days Invitational! This 11v11 Adult soccer tournament is the perfect way to get your team together to relive the glory days and compete in a full-sided soccer tournament. Sponsored by Points & Pints (located in-house), you will have everything you need to make the most of your Saturday evening at Allison SportsTown. Beat the heat and play under the lights on our professionally maintained artificial turf soccer fields. Choose between our Bronze, Silver, or Gold brackets. Coed teams are accepted.
WINNING TEAM IN EACH DIVISION WILL RECEIVE A VOUCHER TO USE AT POINTS & PINTS…GULP GULP!
Questions? Email tymber@sgfsports.com